On the 18th of April, 2013, Immanuel Kant Baltic Federal University and Android Technics Scientific Production Association have jointly established "Intelligent Robotics" – the R&D laboratory of anthropomorphic robotic systems – the first of the kind in Russia.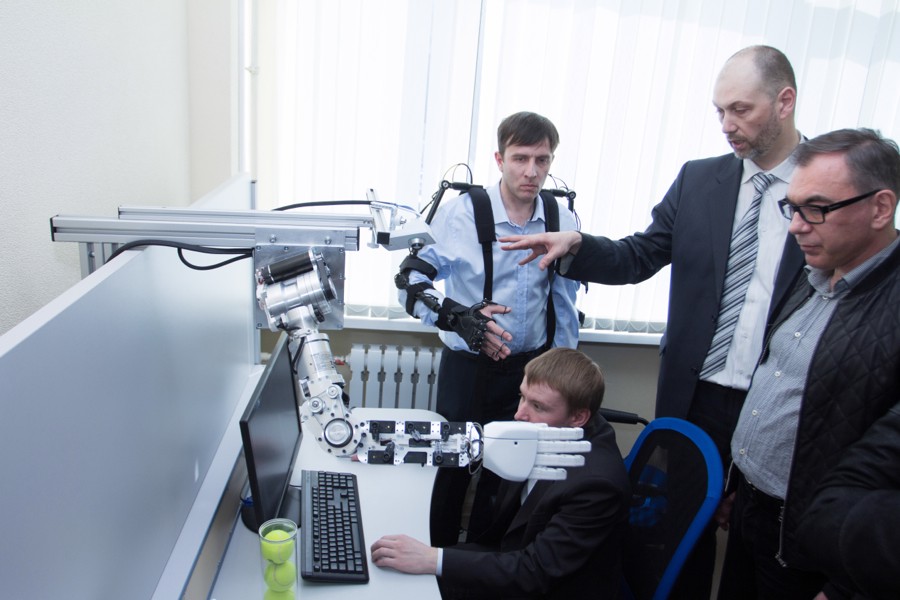 The laboratory provides opportunities for advanced scientific researches in the field of robotics. The basis of the laboratory is an anthropomorphic robot AR-600 with additional modules, namely "Mechatronics" (learning the operation of the robot's mechatronic systems), "3D Modeling" (creation of new movements library) and "Polygon" (a testing platform). The anthropomorphic robot is one of the products developed by Android Technics and is currently involved in international educational projects of Russia, Canada and Germany.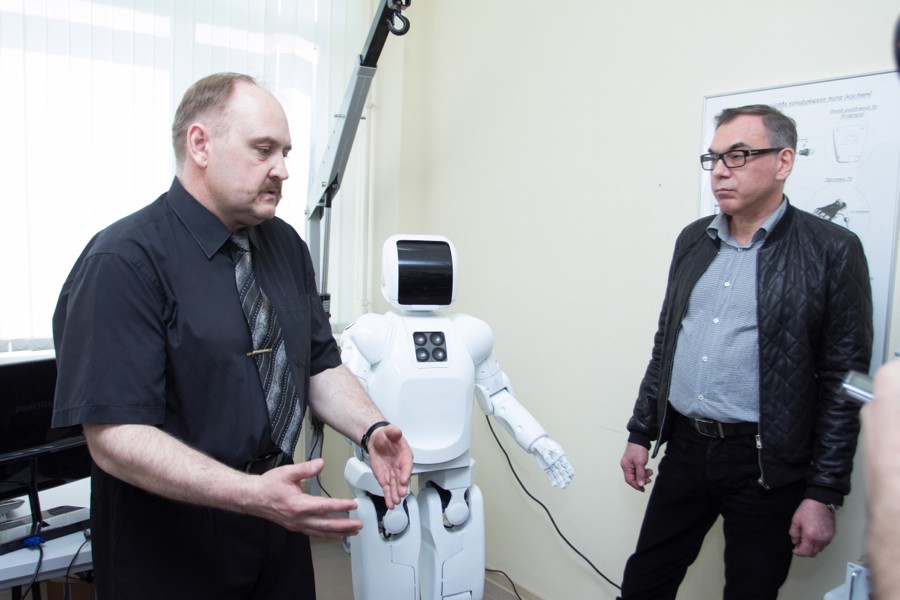 This challenging project implemented by Immanuel Kant Baltic Federal University covers the use of high-tech equipment to create R&D environment for developers with further training of specialists and obtaining new results of intellectual activities.
"Our main objective is to develop software. We have a certain scientific basis, patents and ideas. We only need to bring them to life," says Oleg Tolstel, the chief of Intelligent Robotics laboratory.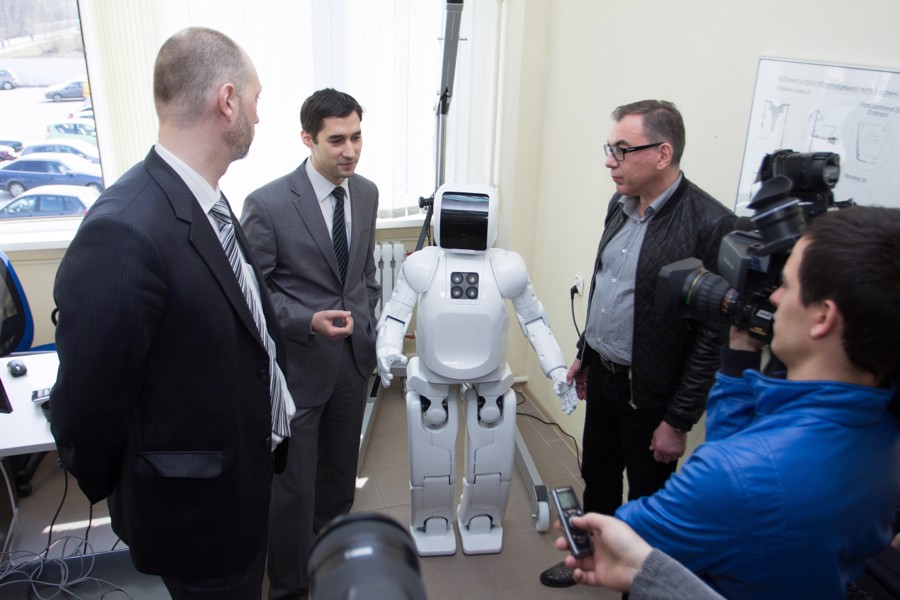 Once established, the Intelligent Robotics laboratory will promote Immanuel Kant Baltic Federal University to one of the national leaders in the field of robotics. It offers significant opportunities for attracting foreign and Russian students to the university, for developing research activities on future-oriented topics, collaborating with foreign universities, creating its own commercial curricula and implementing the R&D efforts pursuant to Russian Federation Government Resolution No. 218, in cooperation with industrial sector.
On this occasion, Timur Gareev, the University's Pro-Rector for Development and Innovation, said: "Opening of the laboratory is a new milestone in the history of our university which will allow students and teachers to work at the forefront of science and technology. We have received a unique focus for efforts of all those who are interested in IT-technologies and advanced engineering systems. Particularly, it is important for the university in terms of stimulating the development of interdisciplinary science and engineering fields of training."
This event gave the green light to build a professional environment for research workers and developers in the area of innovative technologies.